We treat every injury case, regardless of size, as our most important case.
Austin Personal Injury Lawyers
At any moment in Austin, thousands of people are walking, driving, working, shopping, and traveling, so it is no surprise that accidents and injuries are an unavoidable part of everyday life. But just because accidents are commonplace does not take away the pain and confusion that result when a serious injury happens to a loved one, especially if the harm could have been prevented if someone else had not been reckless. When you or someone else suffers pain, loss or other damage because of another entity's negligence, you can seek compensation for the expenses suffered with the assistance of an Austin personal injury lawyer.
At the Law Office of Joel A. Levine, we take pride in our record of honest and efficient advocacy. From our office in Austin TX, we help clients throughout Central Texas seek much-needed compensation for all types of Personal Injury Cases 24 hours a day, 7 days a week. If you have been injured in an accident or need civil litigation counsel, we are here to serve you.
AVAILABLE 24/7
We're available 24/7 by phone, live chat, or our Free Case Evaluation form.

NO RECOVERY. NO FEE.
If there is no recovery, then no attorney's fees are owed.

TRANSPARENT & HONEST
We are always upfront and truthful with you and we never hide information about our services or your case.
Speak to an attorney today
Tell us how we can be of service and one of our team members will contact you.
Experienced & Trusted.
Since 2012, the Law Office of Joel A. Levine, a Personal Injury & Civil Litigation Law Attorney, has been providing vigorous advocacy for our client's rights. We want our clients to understand the legal process and have a mutual understanding of every aspect of their case. A combination of strategy and advocacy has a proven track record of leading to outstanding results for our clients.
Personal Injury
A serious personal injury can deal a devastating blow to you and your loved ones. In addition to multiple financial hardships in the form of medical bills…
Civil Litigation
My litigation philosophy includes realistic counseling and advising of clients prior to the filing of a lawsuit…
Employment Law
If you have recently lost your job due to unfair or suspicious circumstances, you might have legal recourse…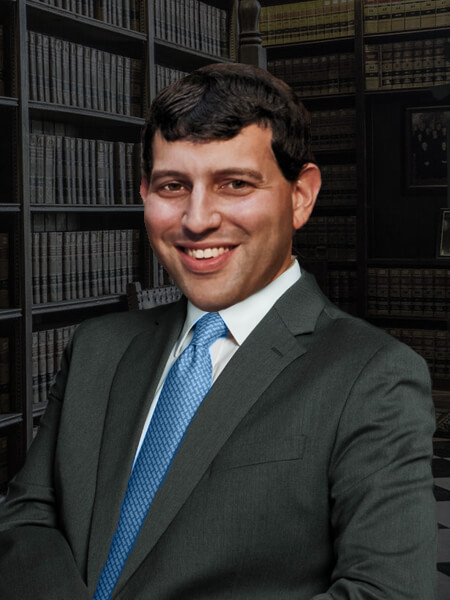 Joel A. Levine
Founding Partner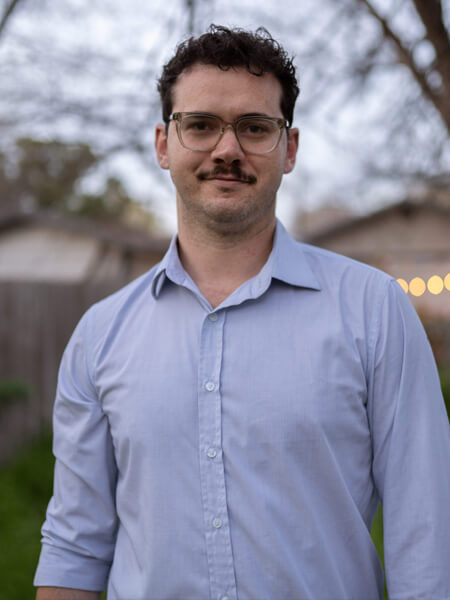 Daniel Smith
Partner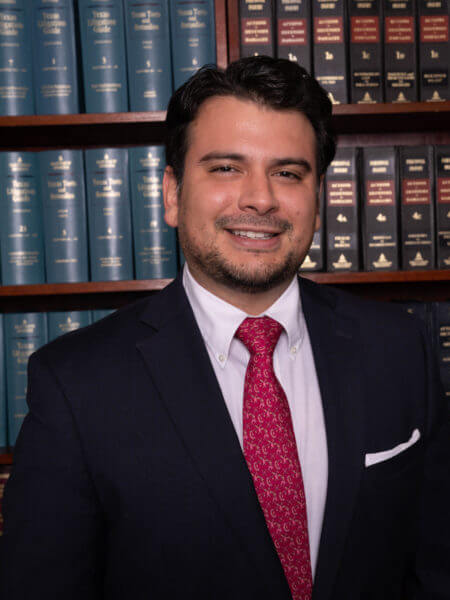 Alberto De La Torre
Senior Associate
Hayden Hatch
Senior Associate
Client Testimonials
Working with Mr. Levine was a wonderful experience. My daughters car accident traumatized her and he helped get us compensated quickly and seamlessly. I would -and have – recommended him to anyone!
– Ali G
Joel handled our legal needs with clear, concise communication throughout from beginning to the positive result at the end. My wife and I were pleased with how quickly he would respond to any questions or concerns we had. Joel is a gentleman in every sense of the word. We plan on using Joel's legal services in the future!
– Chad F
I honestly didn't have one bad experience with this law firm. Joel is very professional and I was very pleased with the end settlement. I would definitely recommend this Law Firm to anyone who is in need of a personal injury attorney.
– Connie Koski
Austin Personal Injury Attorneys
Have you or a loved one been injured due to someone else's carelessness?
Are you seeking help from a qualified legal professional that can help you seek the compensation you're entitled to?
Are you unsure whether you have a legitimate legal case?
Our trusted attorneys are ready to help you with a Free Consultation, without any obligation.
Recovering from an injury is often one of the most difficult times in a person's life. If you or someone you care about are the victim of an accident or wrongful death, the law entitles you to seek compensation for medical bills, pain and suffering, and a variety of other potential losses.
Over 412 motorcyclists died in driving accidents in Texas during 2019 and more than 1,800 were seriously injured – numbers are not available yet for 2022. Although the number of…
The stakes couldn't be higher. Your ability to heal and remain financially stable may hinge on the actions you take right now. To fully focus on the healing process, you need help from a Austin Personal Injury Lawyer who can handle the details of your case – a team of legal professionals with a proven track record who will aggressively fight to protect your rights.
When hiring a law firm, you want the best. It's that simple.
At the Law Office of Joel A. Levine, our legal professionals recognize the importance of your case, and we will do everything the law allows to obtain a just and fair settlement on your behalf.
Our team of experienced Personal Injury Attorneys handle civil litigation cases involving:
Personal Injury
Work-Related Accidents
Property Damage
Storm Damage
Don't allow someone else's negligence affect you and your family for the rest of your life. Contact a Austin Personal Injury Attorney by calling (512) 982-1510, or fill out our online form for a free case evaluation and consultation. The pain and emotional trauma you're experiencing is natural, but you can't let it immobilize you at this critical time in your life. Let one of our qualified lawyers help you take the first step toward recovery.
Practice Areas – How Our Lawyers Will Help
Whether you've been injured in an automobile accident, on the job, or due to someone else's negligence, you may be wondering how to categorize your situation to see if you have legal recourse to seek monetary compensation.
While it's a good idea to talk to a qualified Austin Personal Injury Lawyer about the specific details of your case, we usually break down civil litigation cases into three distinct categories:
Often, one of the first questions we hear is, "Do I have a case?" Answering this question usually requires some specific details, but you can review the following information so that you better understand the types of cases your Austin Injury Lawyer typically handles.
Understanding Personal Injury in Austin
When you are injured due to someone else's negligence, or intentionally, you are legally entitled to seek compensation in a variety of ways. Keep in mind that a personal injury not only pertains to your body's physical injuries – it also applies to any emotional damage you've suffered.
This means that your attorney can seek reimbursement for medical bills, lost wages, pain and suffering, and possibly punitive damages. Common cases include:
Assault, Battery, and other Intentional Torts
There are countless other scenarios where an injury case may be applicable, so don't hesitate to speak with one of our Personal Injury Attorneys about your situation.
Car Accidents – An Unavoidable Part of Life
This one is pretty straightforward. If you've been injured in a car, motorcycle, or bike accident, you are entitled to seek compensation via the courts. Depending on the circumstances of your accident, your personal injury lawyer may seek compensation from your insurance company, a negligent party who caused the accident, or possibly both.
Your attorney will address whether you may seek damages for lost wages, medical bills, pain and suffering, or even seek punitive damages.
Wrongful Death Defined by Austin Personal Injury Attorneys
If someone in your family was killed due to another person's negligence, you may seek damages for "wrongful death." A wrongful death case may even involve a homicide. Many of the wrongful death cases our Austin Personal Injury Lawyers handle follow in the wake of a criminal trial. The standard of proof for a wrongful death trial is lower than that of a criminal trial, so someone may still be found liable for wrongful death whether or not they were convicted in criminal court.
If you are the representative of the decedent's estate, then you are legally entitled to seek compensation for pain and suffering, medical bills incurred prior to the death, funeral costs, and lost income. Obviously it makes sense to work with a Austin Personal Injury Lawyer with experience handling these sensitive and often contentious cases.
Common wrongful death cases include:
Work related injuries
Car, motorcycle, or airplane accident
Occupational exposure to harmful conditions or substances
There are many other scenarios in which a wrongful death law suit is applicable. Talk to one of our experienced lawyers for more details.
Contact a Lawyer Today
We understand the difficulties you're currently facing, and we can help. Contact us today at (512) 982-1510, and get a better grasp on the legalities of your case with help from our team of experienced legal professionals.
Austin Car Accident Attorneys
One of the most common personal injury situations our attorneys handle deals with auto accidents on the highways and byways of Austin. Every year in the United States, countless people are injured and killed in auto accidents, leaving many families wondering how they will be able to keep up with their monetary obligations.
If you or a loved one has been in an collision, you need to speak with one of our Austin auto accident lawyers as quickly as you can. You may be able to file a claim designed to compensate you for lost wages, medical bills, and pain and suffering.
The advantages to working with a team of qualified Austin personal injury lawyers to assist you with your auto accident claim are many. At Law Office of Joel A. Levine, we will put our experience to work for you in an effort to obtain the money you need to heal and pay your bills.
How an Auto Accident Can Change Your Life
Our Austin personal injury attorneys routinely see the devastating effect that an auto accident can have on a person's life. While some auto accident injuries may be minor, others can be life-altering and lead to months or years of intense rehabilitation. If there is permanent injury or scarring, the victim of the auto accident may never be able to resume the like they enjoyed before the accident.
This may make it hard to enjoy life to the fullest, or even work full time. In these situations, our Austin auto accident attorneys will determine whether it's possible to seek damages for pain and suffering.
One thing is certain – you should not have to suffer money problems because of another motorist's careless or reckless behavior. Our Austin auto accident lawyers will fight to protect your interests through aggressive litigation, and will even take your case to court if necessary.
Our Austin Auto Accident Lawyers Offer Advice When Handling Insurance Companies
Most people are unaware of the fact that the vast majority of auto accident insurance claims in Texas are settled for far less than the value of the insurance policy. There are a variety of factors that cause this unfortunate end result, which we will review below:
Insurance Companies are Not Your Friend – The television commercials for auto insurance companies always show smiling customers who rave about the high quality of service and response time. While it's true that insurance companies usually have a quick-response policy when handling auto accident claims, it's not for the reasons you may think.
Austin Auto Accident Lawyers
Auto insurance companies know that they will pay out less by treating with accident victims soon after a collision. Not only are the full extent of the victim's injuries unknown, but they are often in a compromised state of mind that can lead to poor decisions. Our Austin personal injury attorneys have seen insurance companies do the same thing in other accident situations unrelated to automobile collisions.
An auto insurance agent has but one obligation, and that is to the shareholders of the company. They will do whatever they can to minimize auto accident injury claims because that is their job. Before agreeing to any settlement with an insurance company, you should speak with one of our Austin auto accident lawyers and make sure the offer is a fair one.
Most Auto Accident Victims Want to Move On With Their Life – An auto accident is an unexpected tragedy that can leave you immobilized for a long period of time. Most honest, hard-working people have no desire to be bed-ridden, and being unable to follow a daily routine can even cause severe depression in auto accident victims.
In their eagerness to resume a normal life, many who have suffered injury in an auto accident will accept an offer from an insurance company without fully thinking it through. This is human nature, because the mind tricks us into believing that the sooner we put the details behind us, the sooner the whole ordeal will be over. Actually, our Austin personal injury lawyers see this phenomenon in many other accident situations.
However, healing the body takes time, and hurrying through the auto accident claim process will have no bearing on that timetable. Many injuries are not fully realized until years after the auto accident, and can reappear in the form of back pain, arthritis, or even depression. Our Austin auto accident attorneys will make sure that all of your needs are addressed, both in the present and in the future. There are formulas used by the courts that help us determine how pain and suffering is calculated depending on the nature of the auto accident injury, which may make all the difference when you eventually put the whole ordeal in your past.
Our Austin Auto Accident Lawyers Will Seek Fair Compensation
When our Austin personal injury attorneys handle auto accident cases, they seek fair compensation so that you don't have to pay money out-of-pocket to enjoy a full recovery.
Medical Bills – Even a short stay in the hospital or emergency room can cost thousands upon thousands of dollars. If your auto accident injuries are severe, your medical bills may be insurmountable. Our Austin auto accident attorneys will seek fair compensation from the insurance companies to ensure the entirety of your medical expenses are paid.
Lost Wages – If you're auto accident caused you to miss work, the financial burden on your entire family can be significant. Our Austin personal injury lawyers fight to obtain every dime of the wages lost because of a negligent driver's actions.
Property Damage – Usually this relates to the damage or loss of the victim's automobile. Sometimes, other property in involved. Either way, our San Antonio auto accident lawyers will pursue the full replacement cost of a totaled vehicle, or enough money to cover repairs and body work if the damage isn't catastrophic.
Pain & Suffering – This is where things sometimes get complicated. While damages for pain and suffering caused in a car accident certainly apply to emotional trauma associated with the collision, it may also relate to a number of other factors. If you suffer permanent injury, burns, disfigurement, or lose your ability to enjoy life to the fullest, our Austin auto accident attorneys will likely pursue damages for pain and suffering.
Wrongful Death – If you lost a loved one in an auto accident, you can talk to our San Antonio auto accident lawyers about pursuing a wrongful death lawsuit. Often these cases operate in tandem with a personal injury case, so your attorney may represent you to seek compensation for your auto accident injuries, while pursuing a wrongful death claim for the loss of a close personal relative. While no amount of money can ever replace what you've lost, it may represent the best means for you to start a new life or take care of your other family members.
Contact One of Our Austin Auto Accident Attorneys for a Free Consultation
If you suffered injury in an auto accident, you need a personal injury lawyer who will fight to protect your interests and your financial fluidity. Contact our law office before entering into any agreement with your auto insurance company, and make sure you're protected with help from legal professionals who have the experience required to defend your legal rights.